Now that we've entered Phase 2 post-Circuit Breaker, ride-hailing apps are once again among the most useful tools we have on our phones.
Do you profess to be a ride-hailing expert (both pre- and post-Circuit Breaker)? Here are some unique and funny experiences that only frequent ride-hailing app user would recognise. See how many you can relate to!
1. You have already met the same driver more than once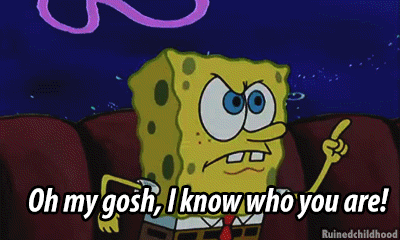 You got onto the car that you hailed, and immediately recognise the distinctive fragrance from the Yankee Candle Car Jar. You looked at the profile of your driver and knew that you've seen him before. Was it three years ago, at that one Tinder date that you bailed after 10 minutes because he brought his mum with him? You can't remember.
Oh, wait. Not Tinder date. This is the same driver that picked you up last week.
Considering there are tens of thousands of drivers in Singapore driving for ride-hailing services, what are the odds of running into the same driver more than once? Yet, this has actually happened to you since you use the service so often!
2. You have all ride-hailing apps on your phone
Brand loyalty? No such a thing when it comes to ride-hailing services, because you're all about saving money on ride fares.
You don't book a trip until you have double, no, triple-checked, amongst all of your ride-hailing apps to make sure you have the cheapest option.
If that sounds like you, you might want to know that there's a new ride-hailing service in town called TADA. Yes, more ride options for you to choose from!
Tip: If you haven't downloaded TADA onto your phone, you might be missing out on the chance to save money with cheaper ride options. You are more likely to enjoy more affordable rides because TADA does not charge commissions, which means drivers will earn more from the trips they make – and we really love the idea that they're able to do so especially in today's economic climate!
Promo alert: Interested to try it out? Complete a TADA ride from now to 16 August and discover a S$5 TADA Fresh Market promo code in your receipt email. Find out more about TADA Fresh Market (fresh groceries delivered to your doorstep!) at the end of this article. You can download TADA from both Apple Store and Play Store.
3. Your estimation of the fares even before you book the ride is super accurate
From your house to your office? SGD15 at most. From Orchard to Bugis? Nothing over SGD10 during off-peak hours.
Whatever the route, you have taken so many rides that your estimation of the fares even before you open the app is scarily accurate.
And yet, no matter how accurate your estimations are, peak hours or heavy rain may still sometimes trip you up when fares get ridiculously high.
Tip: To prevent overwhelming charges, use TADA when you expect surge pricing, because they tend to keep their fares reasonable during peak hours or when there's high demand, so you won't be shocked by high surge pricing again.
4. You have become a pro at identifying car models
Subaru Forester, Honda Fit, Toyota Vios, Mitsubishi Attrage – if only there were a game show where participants have to identify car models, you would probably bring home the grand prize.
Ever since you've started ride-hailing, you've gone from knowing nothing about cars to being a mini encyclopaedia of common car models and what they look like. So much so that you are now the one assigned to watch out for drivers among your friend group because you can identify them from afar.
5. You know all the DJs in Singapore just from listening to them during your rides
Yasminne from Class 95, Maddy, Jason and Divian from Kiss 92, etc. – you can name all the top radio stations and DJs in Singapore off the top of your head even though you won't consider yourself a "radio-listener".
The reason? All the time you spend listening to these DJs during your rides. Oh, wait, perhaps this means that you have to start considering yourself a "radio-listener".
Because you're paying so much attention to the radio that if your favourite song comes on and you can't help but jam along. Thankfully, that's between you and your driver only.
6. You know all too well the frustration of having drivers cancel your rides
It's the worst thing when drivers cancel your ride last minute when you're in a rush. While it doesn't happen too often, it's enough that you've learnt to book your trip 15 minutes in advance to account for the potential cancellations.
An interesting feature that we found out about the new ride hailing app TADA is the drivers' acceptance rates (AR) displayed next to their rating. And for riders, your cancellation rate (CR) will also appear next to your rating on the driver's app. AR is an indicator of the number of jobs a driver accepts and completes without cancellation.
We find that having this feature is rather reassuring since if you get a driver with a high acceptance rate, you can trust that they will come pick you up. The same goes for drivers when they see riders with low cancellation rates, too!
7. You almost forget to pay when you take an actual taxi
Here's how it goes: Your taxi slows to a stop. You thank the driver and are about to step out of the car before remembering this isn't ride hailing and you actually need to pay at the end of the ride, which you haven't.
Ride-hailing apps make it so convenient for us to know the fare beforehand and make cashless payment that we sometimes forget such convenience doesn't exist in regular taxis we hail down by the road or a taxi stand.
This is probably why regular ride-hailing app users prefer to stick to ride-hailing as much as possible to avoid these embarrassing situations.
About TADA
TADA is a new ride-hailing app aiming to build transparency and trust between drivers and riders. Unlike other ride-hailing services, TADA does not charge commissions, which means drivers will earn more from the trips they make.
By using TADA, not only will you have more ride options to choose from, you will also help drivers earn a fairer share. The more people use the app, the more the drivers can earn and eventually. riders can also expect lower fares.
Complete a TADA ride from now to 16 August to receive a S$5 TADA Fresh Market promo code in your receipt email. This special treat is extended in celebration of TADA's 2nd birthday and with this code, you'll be able to shop fresh produce from Tekka Market and Tiong Bahru Market and have them delivered to your doorstep!
You can download TADA from both Apple Store and Play Store.

About TADA Fresh Market
TADA Fresh Market is an initiative by TADA Singapore. It was launched in May and set out to support Tekka Market vendors during Circuit Breaker who are far behind from enjoying the benefits of going online.
The groceries are delivered door-to-door by TADA drivers, which helps to create an alternative source of income for them. With the collective effort of TADA, PHV drivers and wet markett vendors, TADA Fresh Market is bound to delight you with fresh produce delivered to your doorstep from well-loved wet markets. Shop with TADA Fresh Market at www.tadafresh.com.
This article is brought to you by TADA.